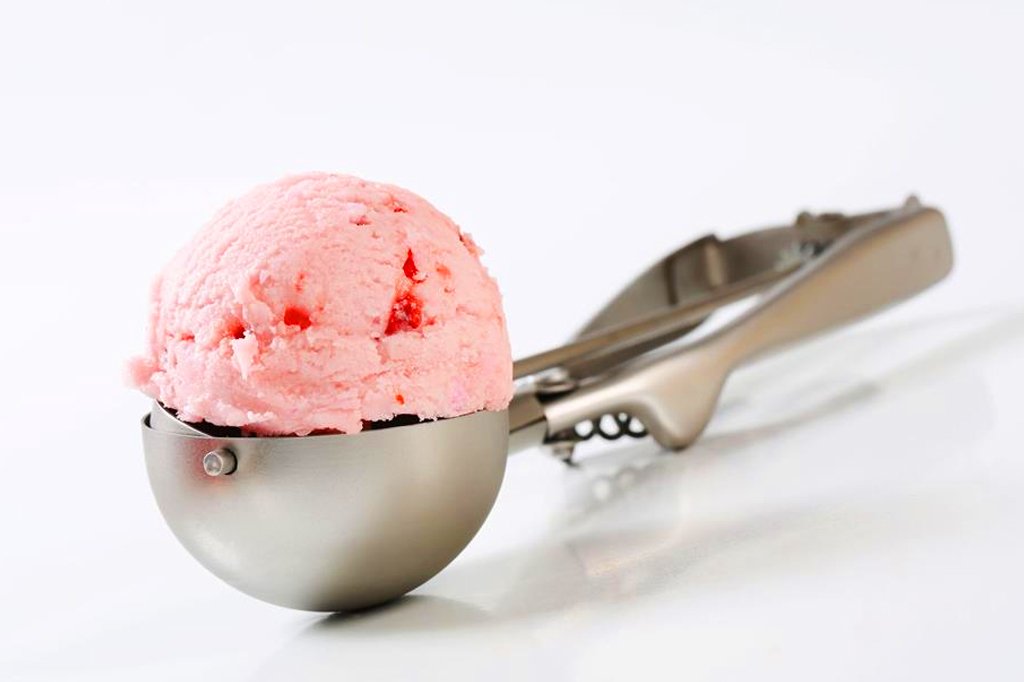 How to Choose the Best Ice-Cream Scoop for the Kitchen?
Everyone in the world loves to eat ice-cream and it is essential to obtain the tools to get the work done. Scooping ice cream is a tedious task and when we use dessert or a simple serving spoon, the task becomes more arduous. The market is flooded with the different types of ice cream scoops and it is a difficult task to choose the best ice cream scoop for your kitchen and it can be a great challenge for you if you are a first-time buyer. If you want to make your purchasing easier and simpler you can refer to some of the suggestions that are listed below.
Also Read: Top 5 Best-Rated Ice Cream Scoop: Reviews Cart
What to consider while choosing the best ice cream scoop for your kitchen:
There are three relevant factors that you must consider before purchasing the best ice cream scoop for your kitchen that is the type of scoop, material, and special features.
Type of scoop– Today's scoop features robust construction and ergonomic design. There are four types of scoop that you will find in the market while purchasing

Additional models – It has a thick handle and the shape of the scoop is a quarter to the sphere and it is difficult for the users who are having small hands. They have a feature of curved inside that makes it simpler or easier for you want to create a perfect shape of the sphere.
Spring-loaded lever models– This is another type of scoop that you can consider. This ice cream scoop results in the shape of half of a sphere. It has a feature of a curved scoop head that assists you to knock out the perfect scoop of ice cream. The perfect ice cream scoop can be easily deployed with that help of the thumb lever or squeezing the handle.
Push out models– These are the model which completely resembles lever scoops.
Gelato spade– earlier gelato spade is used to serve gelato but now they are used to serve ice cream, cookies as well.

Type of materials– The material of ice cream scoop is another relevant factor. The handle of almost scoops is made up of rubber, wood, plastic, steel, aluminum, ceramic or other materials and the ends of scoops are generally made of plastic, stainless steel or aluminum. The models that are made of plastic are available in a variety of colors. The plastic models are inexpensive but they lack durability when compared to the models made of metal. This models usually bend or crack while scooping the ice cream. In a modern era, almost the ice cream scoops are composed of aluminum or an alloy of aluminum. These types of scoops are very durable and they last for many years without any replacement. They have only one drawback that is thy are not dishwasher friendly and you need to hand wash these scoops to avoid rusting and corrosion. Another category is stainless steel scoops. They are dishwasher safe and are available in a variety of styles but they are heavier when compared to aluminum counterparts.
Special features– While purchasing the best ice cream scoop for your kitchen, you need to check some special features such as heated, left-handed and personalized features. The heated models such as Zeroll ice cream scoops are equipped with the special heat-conducted fluid that helps in transferring the heat from the hand that is holding the handles to the other parts of the Ice Cream Scoop. The advantage of this feature is that it assists in keeping your scoop capable of staying warm and it makes it a versatile choice for the coldest ice cream. Left-handed scoops are specially designed for the people who are left-handed. These scoops come with a thumb lever that is on the left side of the model to make it simpler to utilize for the left-handed people.
Also Read: Best Kitchen Sinks You Can Buy: Reviews Cart
At last, there are some personalized models of ice cream scoops. The name of the buyer or purchaser is engraved on the ice cream scoop.
You can purchase various ice cream scoops in the market that are renowned and best such as:
Zeroll Ice Cream Scoop: This is the best scoop for the ice scoop that is having a sturdy and classic look. It has a unique feature that is embedded with a fluid that can conduct the heat inside the handle so that it can assist in melting the ice cream when you serve it using the scoop. This unique feature is not dishwasher friendly. You can simply clean it and then wash the sticky hands.
Rösle Ice Cream Scoop: This ice cream scoop was manufactured in a small town in Germany and it is made up of stainless steel which has very high strength and it has a tabular handle that assists in taking our perfect scoops which are clean and have a proper shape.
Zyliss 71372 Metal Ice-Cream Scoop: This is a heavy scoop that has a feature in which its handle is non-slippery that gives you high comfort and this ice cream scoop is comfortable for both right-handed and left-handed people.
Stainless Portion Scoop: This type of scoop works for ice cream that is soft and it is also used to fill the cupcakes with the batter.
OXO Good Grips with Stainless Steel Ice Cream Scoop: This scoop has two features. It has shovel-like point heat and the grip which is non-slip and comfortable
Also Read:  The Best Way to Clean the Kitchen Sink: Reviews Cart
Therefore, you should choose a stainless ice cream scoop for the neat and smooth scooping, choose a model that is sturdy and ergonomically designed for the easy usage and effortless scooping, and making the large, perfectly rounded scoops of ice cream, choose an ice cream scoop which has a comfy and non-slip handle, choose a unique model of scoop such as Zeroll that has a feature of heat-conducting fluid in its handle that assists in the melting of the ice cream.